Service Design in Government is on it second year.
I was impressed with the drastic evolution since its first year: 20 countries represented and about 150 participants on both days.

Also, the quality of the sessions improved, in my opinion, though I would like to have seen more practical sessions, covering specific design tools, which it lacked.
Despite that, there were very insightful sessions and I got to meet people working on very interesting and even innovative stuff across the world.
Common trends I found this year were:
start by mapping end to end user journeys, looking at the big picture
engage with all your stakeholders effectively. Take the time to build a two way communication channel
other public bodies / agencies using GDS principles and templates
people attending the conference because they don't feel understood in their workplaces or are a 1 person team
The organisers were tireless in keeping things running smoothly and everyone seemed to be having a good time, as well as taking and providing useful insights.
The conference provided a very relaxed atmosphere, encouraging the sharing of experiences and meeting new people.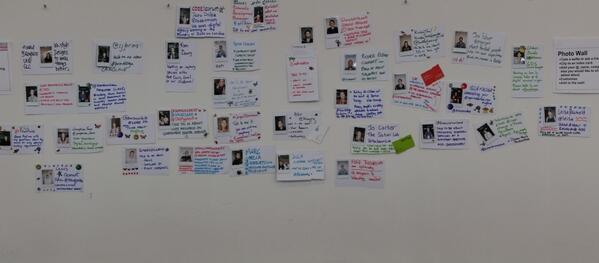 I believe this year Service Design in Government has taken a step forward in establishing itself as an event of reference for those professionals and agencies working in or with governments (small and big), looking to share and absorb best practice in implementing and designing better services, tools, and processes.
Twitter Stats
Top Words
Top Users
Top shared URL's
Useful links