By Utopian World of Sandwiches
Organised by myself on behalf of BCS East Anglia for Anglia Ruskin University computing and gamed development students.
The philisophy of Utopian World of Sandwiches is about making games they love so that other can love them too.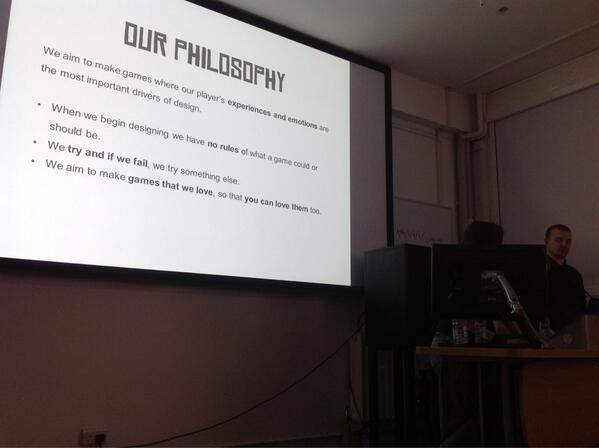 Chompy Chomp Chomp is designed to bring families together, everyone can have fun with this game.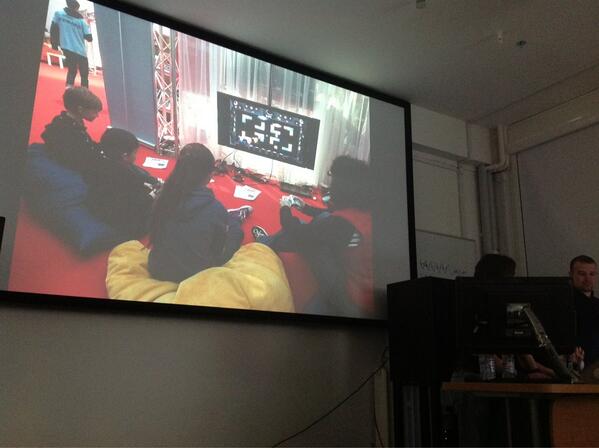 The development cycle for Chompy is very iterative and agile: test play-change-test play-change.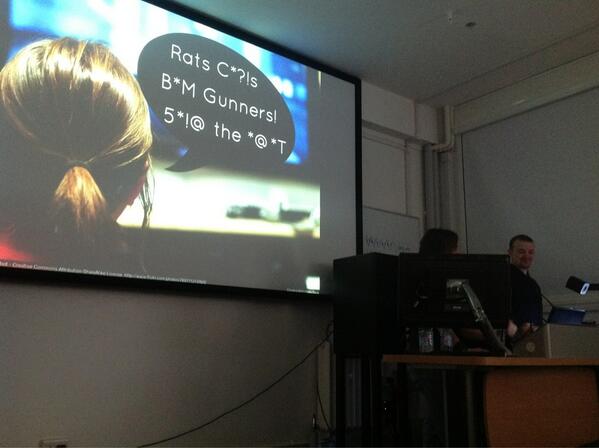 The state of flow principle by Csikszentmihalyi is used by UX specialist Sarah Lacy in their games design.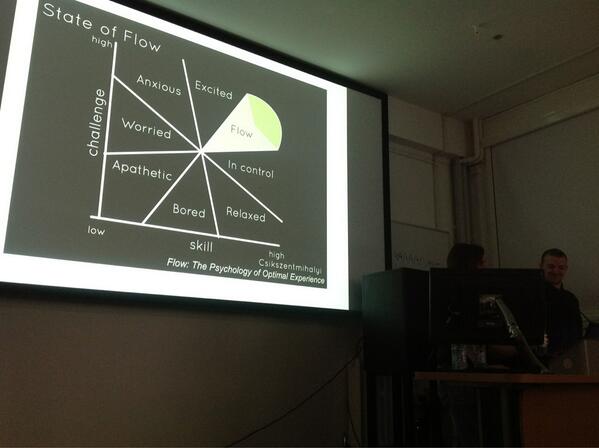 The game developers use ReSharper to keep code style consistency.
Working in a small team helps to keep communication flowing.
Student asks about marketing strategy for Chompy. Its mainly through expos, selling t-shirts, social media and word of mouth.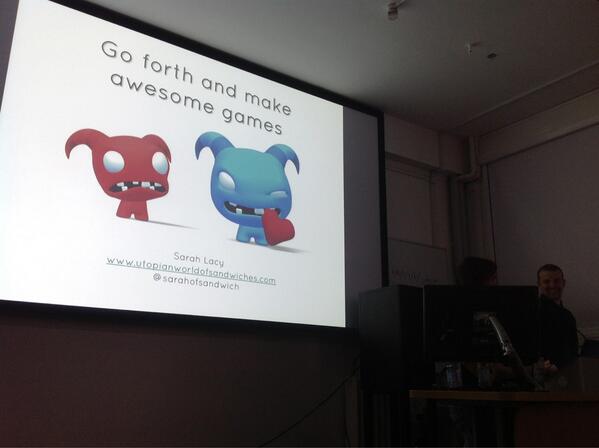 Students got a chance to try the game. Here's a video of the students playing.